Wet and Dry Slides
for Rent
Cooldown this summer with our water slides and rides are designed to wear your family and friends out. Choose from basic to advanced slides in different colors and price points.
Servicing all of Palm Beach and the Treasure Coast, including
Abacoa, FL, Alton, FL, Boca Raton, FL, Jupiter, FL, Lake Park, FL, Palm Beach Gardens, FL, Palm Beach, FL, Stuart, FL, West Palm Beach, FL
and surrounding areas. Please submit a quote or contact us if you want to make sure we service your area.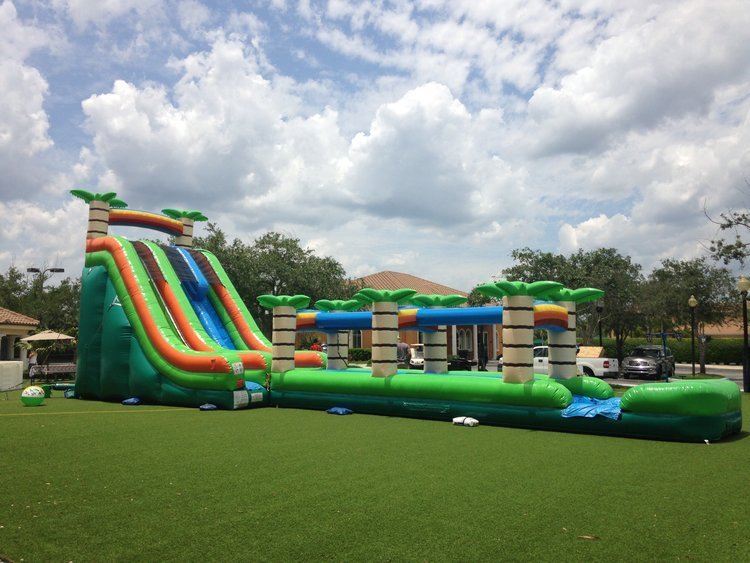 **25′ Tropical Slide *(60L 13W 25H)
Click for more details
from $649.00
**25′ Volcano Bay Double Lane w/ Pool (41L 13W 25H)
Click for more details
from $649.00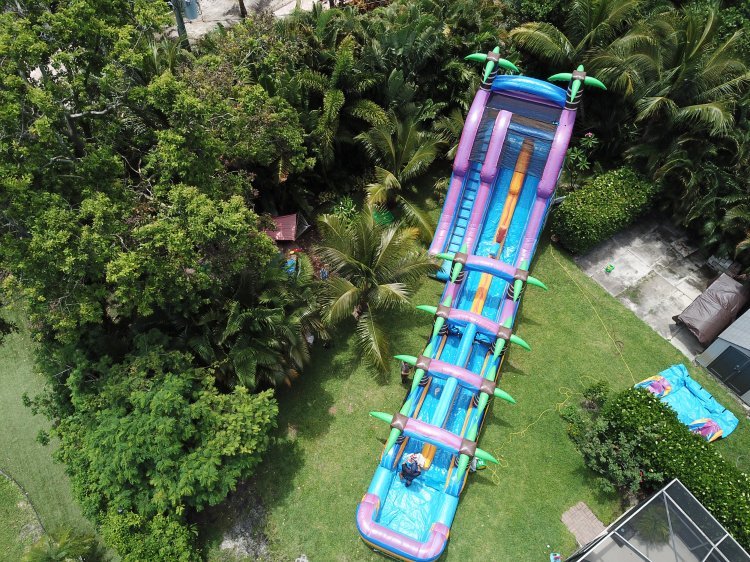 **25′ Volcano Bay Double Lane w/ Slip n Slide (60L 13W 25H)
Click for more details
from $699.00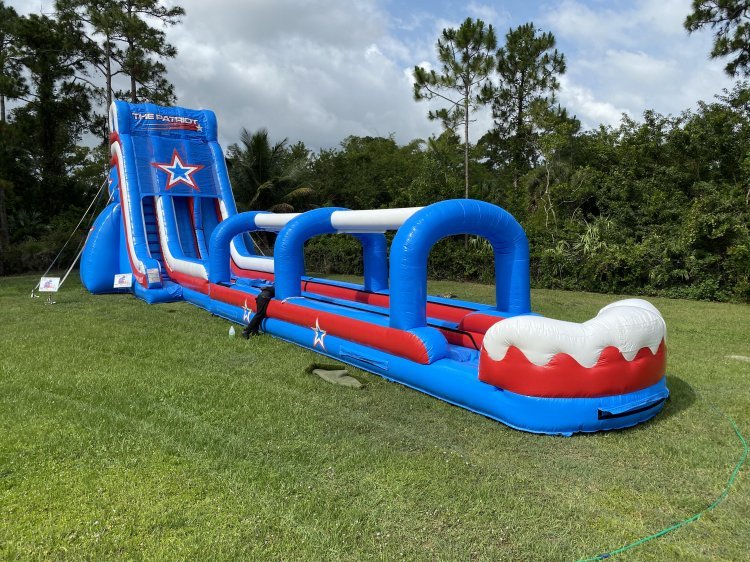 **30′ Patriot Double Lane Slide (70L 21W 30H)
Click for more details
from $1,195.00
**30′ Tsunami *(65L 18W 30H)
Click for more details
from $895.00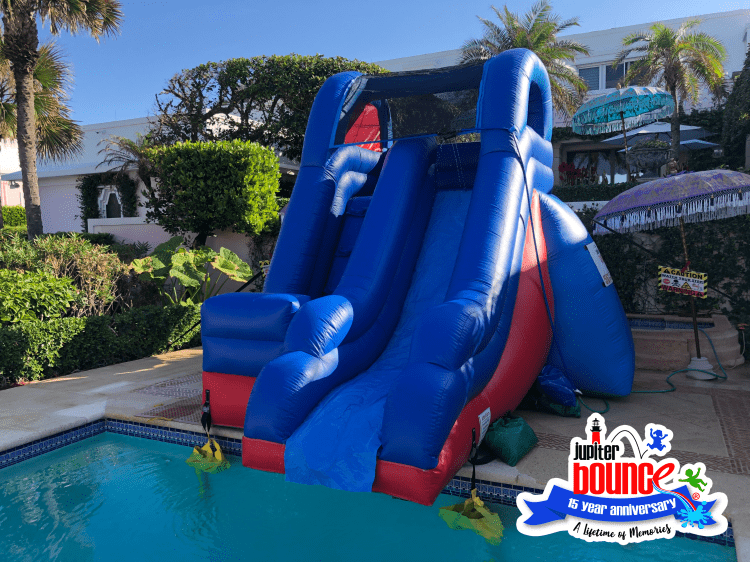 12′ Summer Splash Pool Slide (14L 13.5W 12H)
Click for more details
from $450.00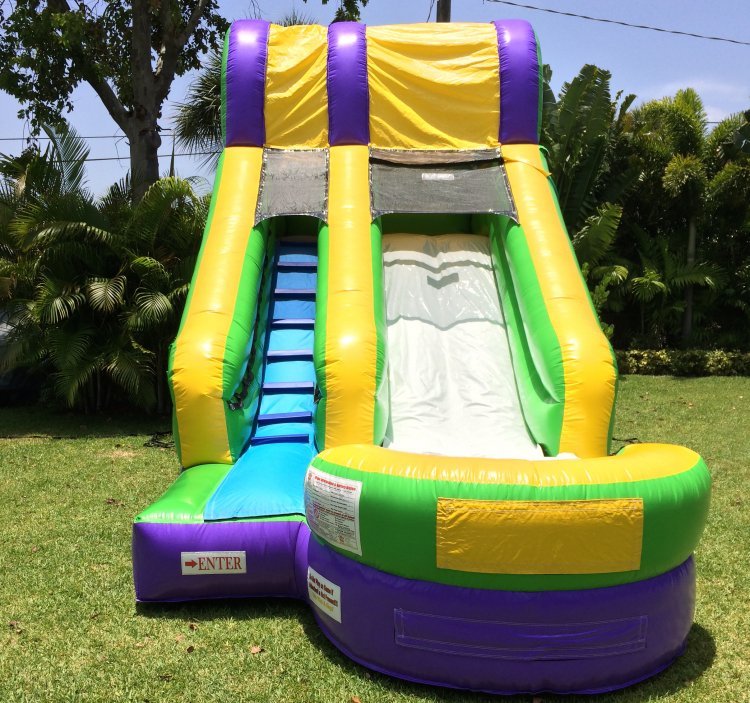 14′ Splash Slide (WET/DRY) *(22L 14W 14H)
Click for more details
from $325.00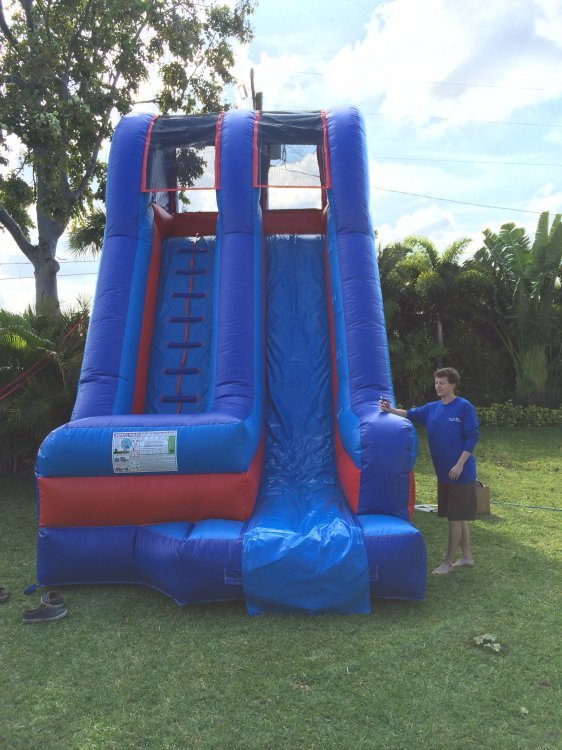 17′ Palm Beach Pool Slide *(18L 11W 17H)
Click for more details
from $450.00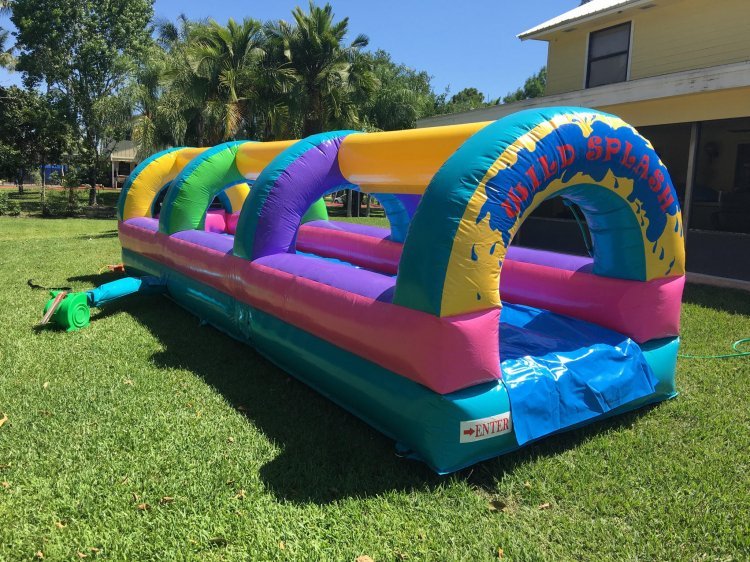 28′ Slip 'n Slide *(28L 8W 7H)
Click for more details
from $325.00
35′ Double Lane Slip 'n Slide *(35L 8W 10H)
Click for more details
from $350.00
Double Trouble *(30L 14.5W 20H)
Click for more details
from $450.00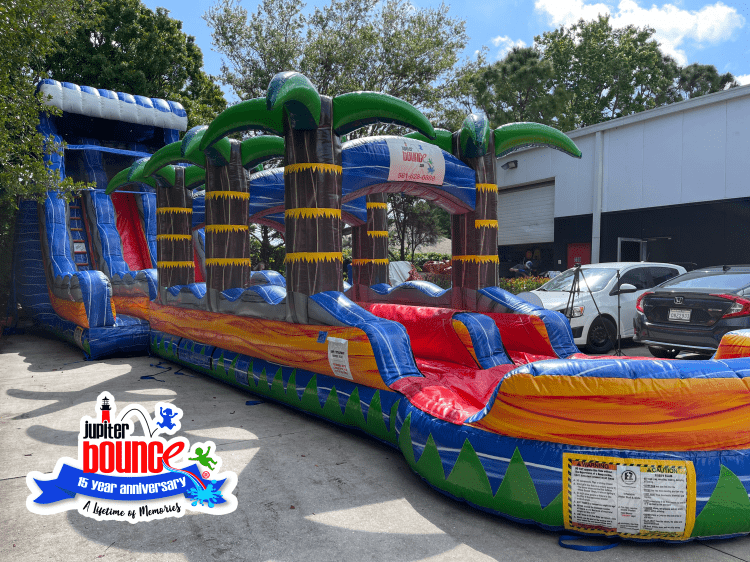 NEW **25′ Hot Fire Flames Double Lane (60L 16W 25H)
Click for more details
from $699.00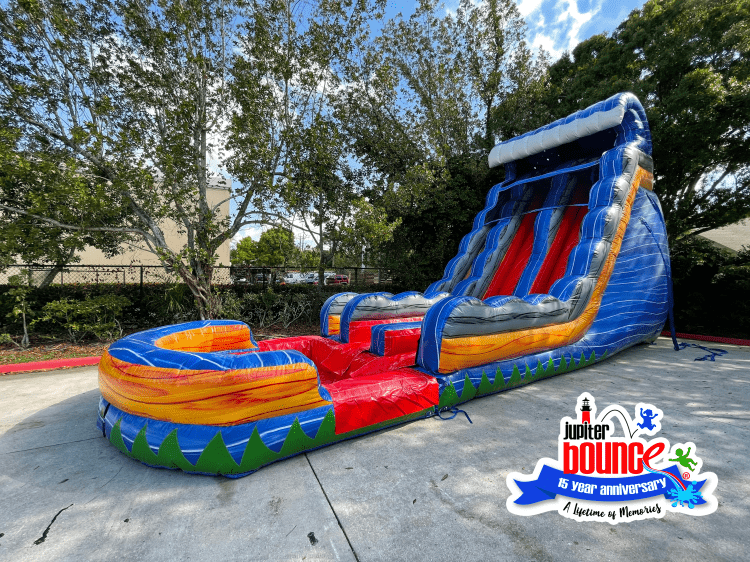 NEW **25′ Hot Fire Flames without slip n slide (41L 16W 25H)
Click for more details
from $649.00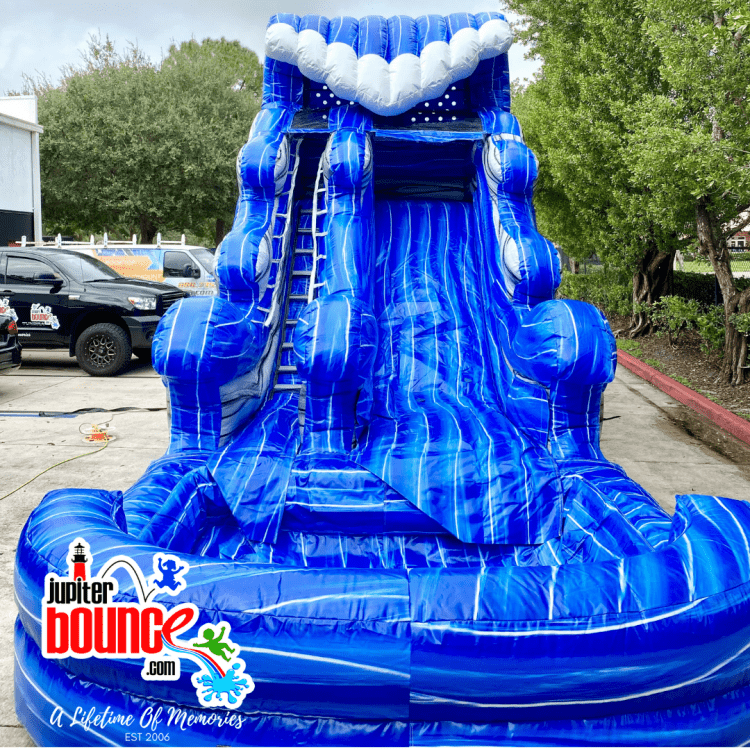 NEW 17′ Kowabunga (30L 15W 17H)
Click for more details
from $375.00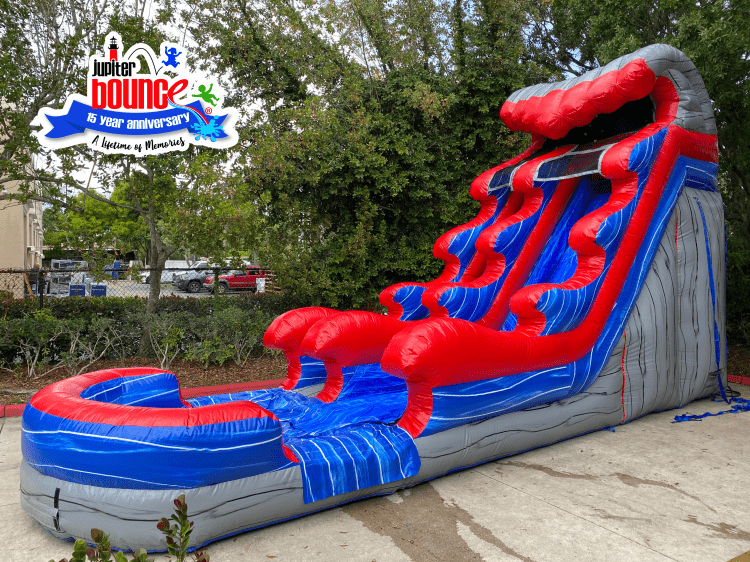 NEW 18′ Patriot Plunge (32L 11W 18H)
Click for more details
from $399.00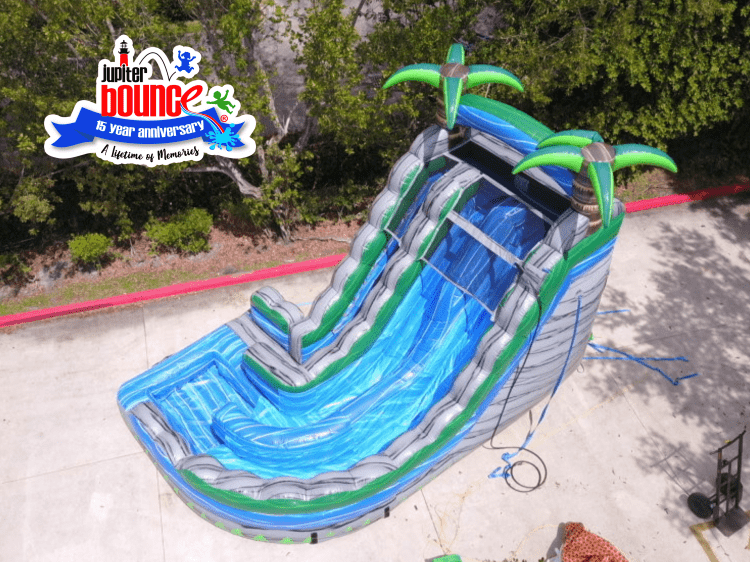 NEW 20′ Bimini Twist Double Lane (30L 18W 20H)
Click for more details
from $595.00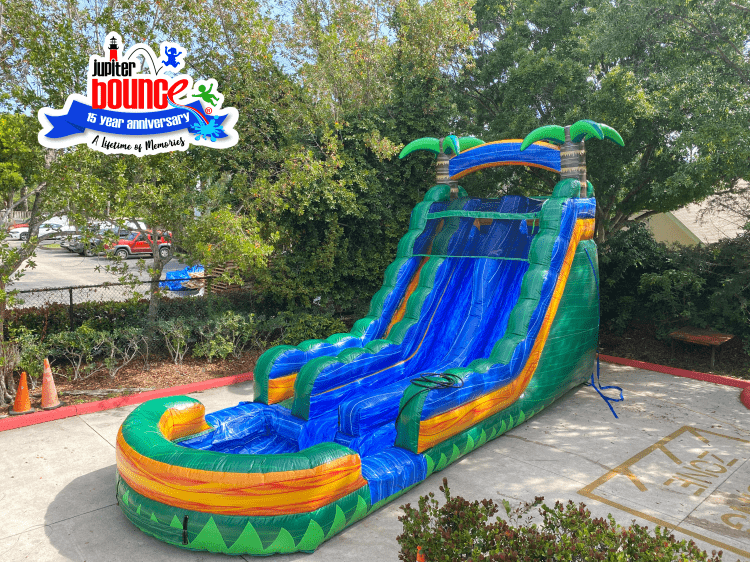 NEW 20′ Green Turtle Cay Double Lane (35L 12W 20H)
Click for more details
from $495.00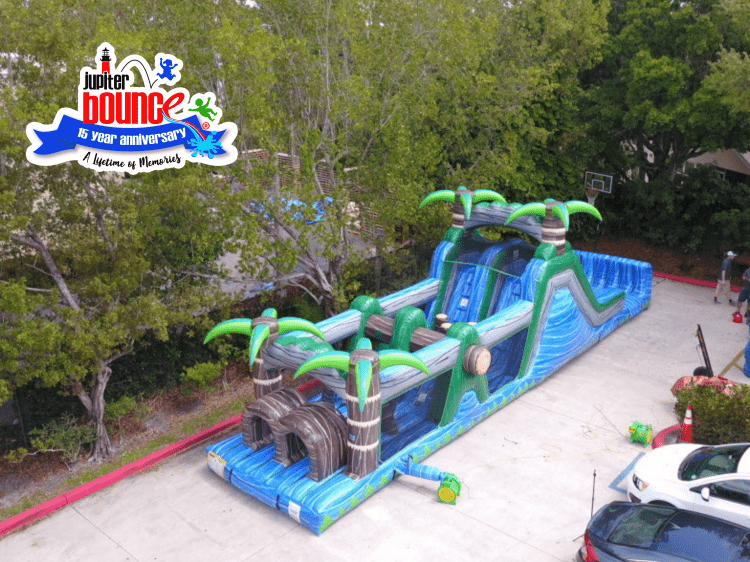 NEW 50′ Rio Run Obstacle WET/DRY (50L 15W 16H)
Click for more details
from $599.00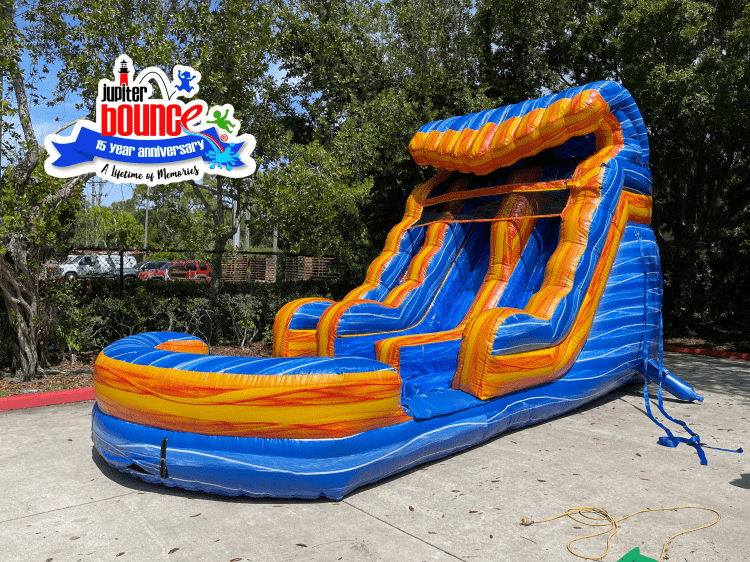 NEW Hydroblaster Double Lane (28L 14W 17H)
Click for more details
from $399.00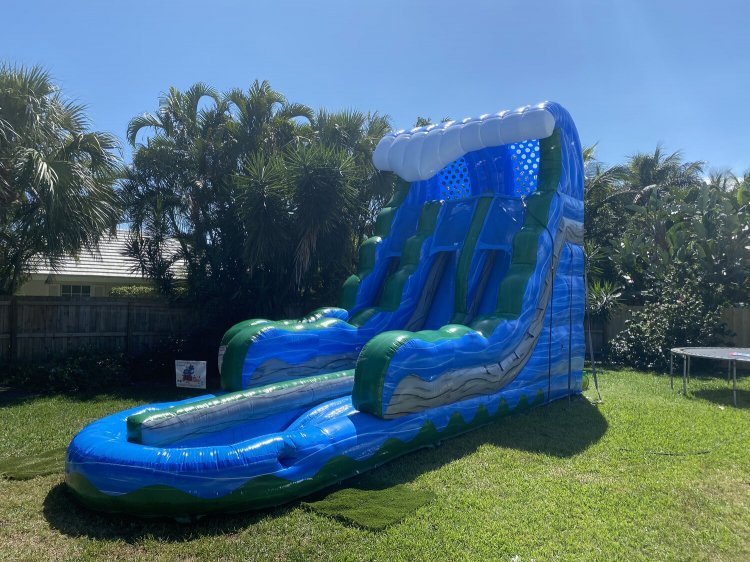 NEW Surfs Up Double Lane Slide (32L 15W 20H)
Click for more details
from $595.00