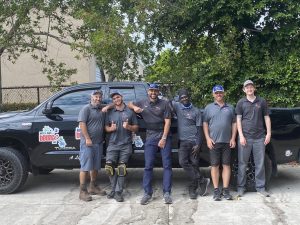 -Clean, Maintain and Delivery party rental equipment
-Competitive pay with many opportunities to advance as well as bonuses and employee discounts.
-Must have a clean driving record and background check.
-Must be able to drive a pick up truck with a 16′ open trailer attached (no CDL required)
-Must be able to work long hours, weekends, and holidays
-Must have own transportation
-Must be able to work in a fast-paced environment & have a great attitude
-Must be local (live between Stuart-West Palm Beach)

JupiterBounce.Com is a party rental and delivery company. We have Full-time and Part-time availability. In order to apply, applicant must have a valid Drivers License, be able to drive a trailer, be able to lift heavy equipment, have a good attitude, and be honest and self-motivating.
In order to apply, please fill out the brief application below and feel free to reach out at (561)628-6688 with any questions!