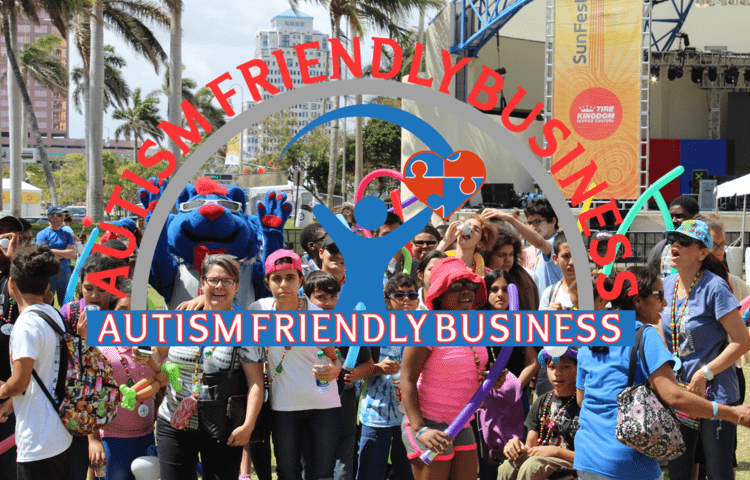 AutistiSM-friendly inflatables
What is an "autistism-friendly business"?
Our entire team has gone through business-centered autism training to increase understanding and sensitivity about autism and related disabilities. We worked with FAU's Center for Autism and Related Disabilities to custom design a social story and include visual cues for users and create a more accessible bounce house experience!
Why make an "inclusive" inflatable?
After being at so many events over the past 13.5 years, we started to notice that we were only seeing one kind of kid at them. The CDC reports that 1 in every 59 children are affected by Autism Spectrum Disorder, but we weren't seeing them at any events. We knew at this point that we wanted to change that.
What makes this inflatable sensory-friendly?
Each section has only one entrance/exit and is secured by Velcro so users aren't interacting with each other. A trained paraprofessional is included with every rental and is positioned at the entrance/exit to the inflatable to supervise users and regulate the line. An ultra-quiet generator is also used rather than a traditional generator to accommodate those with noise sensitivities.
Can I still rent this inflatable without having a child with a disability?
Absolutely! The sensory experiences in each compartment make this great for toddlers, too!
Can I accompany my child on the inclusive inflatable?
It is not necessary to accompany your child on to the inflatable. Each zone has its own window for your child to see parents and friends outside! Our trained paraprofessional will also always be there to assist and make sure your child is taken care of.
Why do I have to have a para at my event?
Our paras are there to assist and make sure that equipment is being used safely. The safety of your guests is the most important thing for us and our paras help us do that!
Have an event the Inclusive Inflatable should be at? Know someone looking to help sponsor?
Kati@JupiterBounce.Com
Still have questions?
Feel free to use our Contact Form to reach out to us anytime.