Looking for a new way to get your guests up and moving?
JupiterBounce has the perfect solution! We provide an interactive climbing experience that will have your guests feeling like they're on top of the world. Our Rock Wall has been designed with all the safety equipment used in real rock climbing, and our trained operators are there to help them along their way. It's a great activity for any event – from corporate team building events to birthday parties.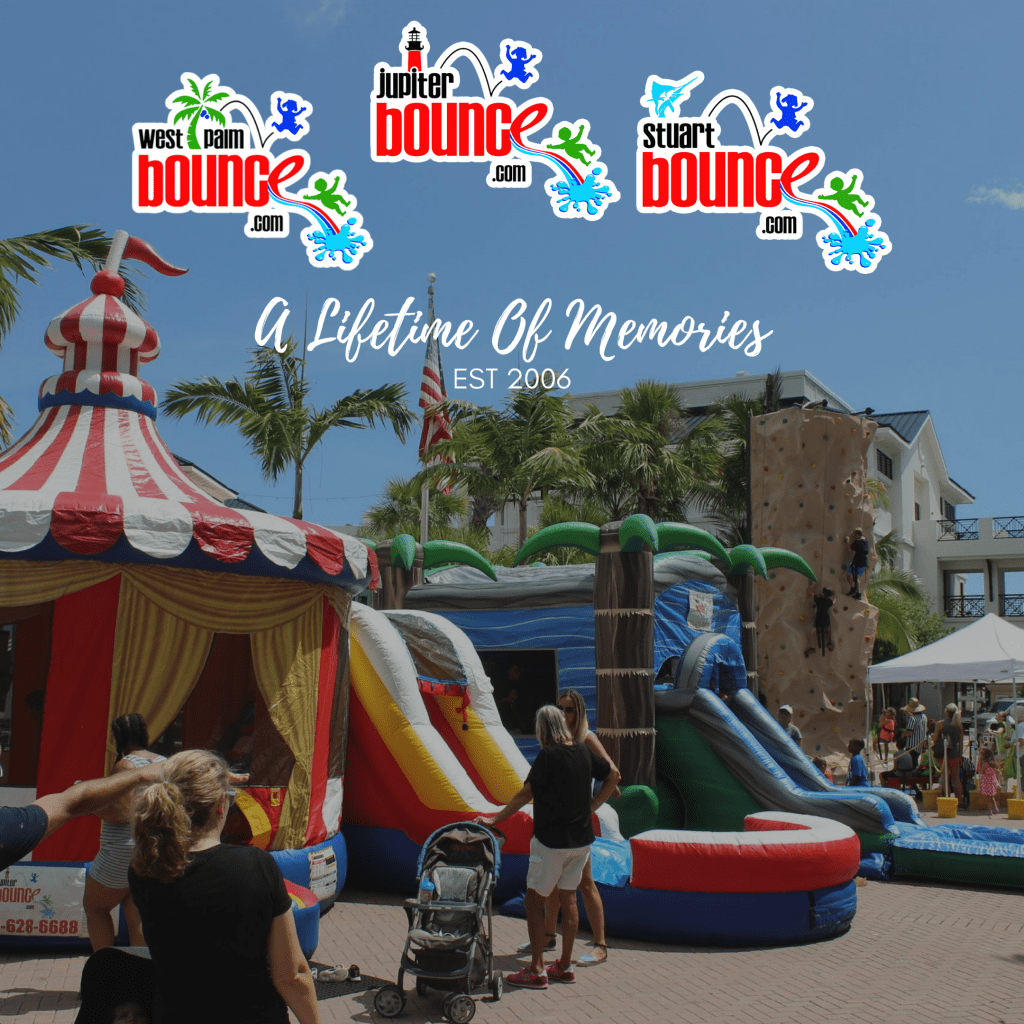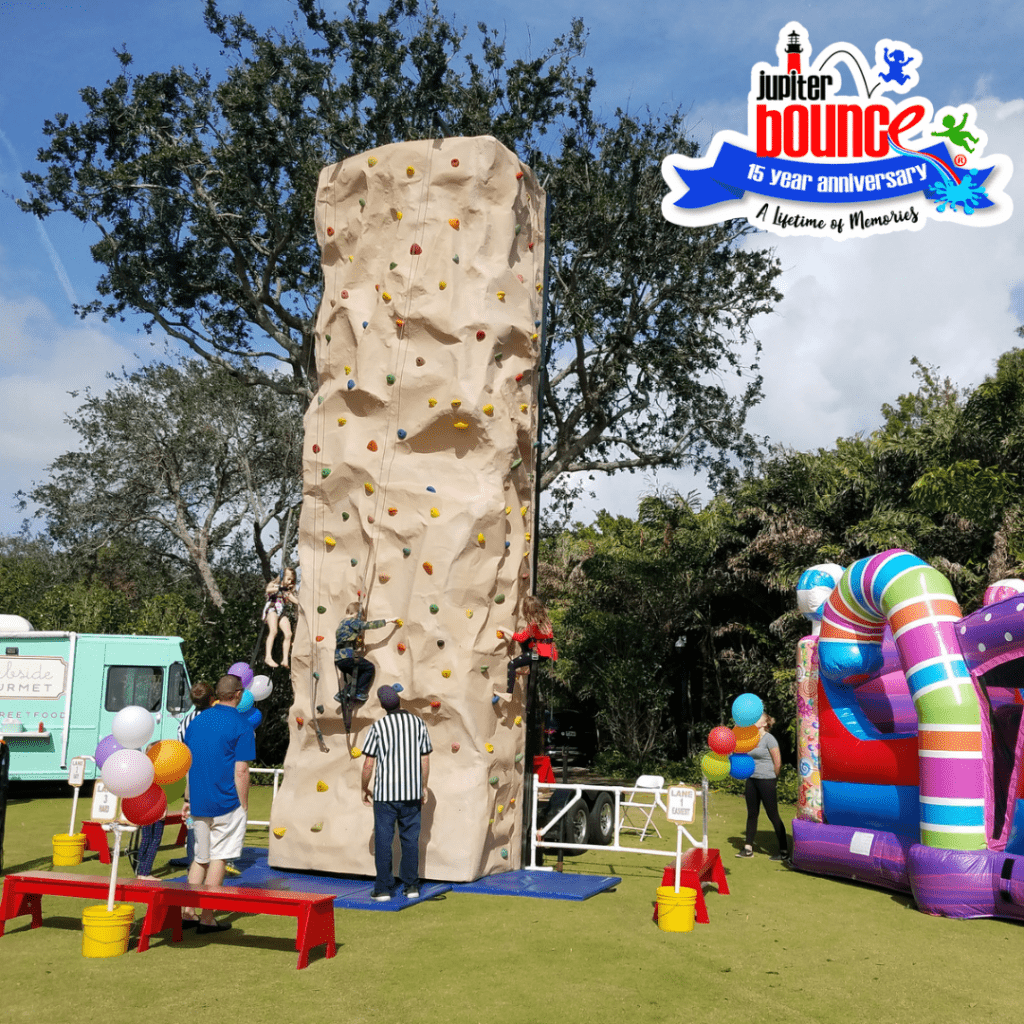 You don't want your guests sitting around bored at your next event, do you? Get them up and active by booking JupiterBounce today! They can climb as high as they want, ring their buzzer when they reach the top, and then come back down again if they choose (or just stay at the top). The best part is that it doesn't matter how old or young you are – everyone can enjoy this fun activity together!
• One size fits all, perfect for any group
• Expands creativity as you come up with new routes to climb
• A customized event that is impossible to find elsewhere
• Builds confidence as they conquer the wall and claim victory
• Be an elite rock climber without the dangers of real rock climbing
• Allow yourself to explore your curiosity in a safe environment
Our Customers Believe in Us
Here Is What They Are Saying
"We have used Jupiter Bounce several times over the years and have had the best experience. Great communication from the estimate to the pick-up and the units have always been exceptional quality!"
"Honestly love these guys, been using them for years. They're great for kids parties and for adults, and their products are next level fun. Spice up your next party with Jupiter Bounce, you won't regret it."
"Excellent team with awesome service, that help your party dreams come to life!!!"
challenge yourself.
take it to the top level.