How to Make Your 4th of July Party a Spectacular Success with Party Rentals from JupiterBounce.com?
Are you gearing up for the 4th of July, the most celebrated holiday in the United States? It's a time for family gatherings, backyard barbecues, and of course, fireworks. If you're planning a 4th of July party, why not take it to the next level with party rentals from JupiterBounce.com? From giant water slides to fun obstacle courses, entertainers like magicians and stilt walkers, and food machines like popcorn machines and cotton candy machines, JupiterBounce.com has everything you need to create an unforgettable experience for your guests.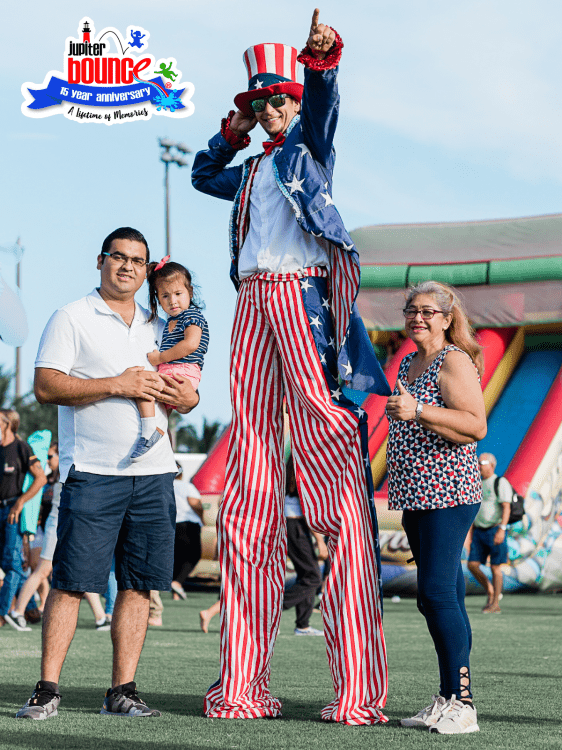 One of the biggest advantages of booking your party rentals in advance is the incredible savings you can enjoy. Avoid last minute or high volume fees by booking in advance.. Plus, booking in advance ensures better availability for the items you need, so you won't have to worry about missing out on your preferred party rentals.
One of the highlights of any summer party is the opportunity to cool off and have fun in the water. With JupiterBounce.com's selection of giant water slides, you can create a thrilling water park experience right in your own backyard. Imagine the joy on your guests' faces as they race down a towering water slide and splash into a refreshing pool at the bottom. It's an exhilarating experience that will make your 4th of July party the talk of the town.
But it's not just about water slides at JupiterBounce.com We also offer a variety of fun obstacle courses that are perfect for all ages. From inflatable obstacle courses with barriers, slides, and climbing walls to interactive challenge courses that test your speed and agility, there's something for everyone. Challenge your guests to race through the obstacles and see who can come out on top. It's a fantastic way to add a friendly competition element to your party and keep everyone entertained for hours. Make sure to choose one of our wet obstacle courses if your event is during the day!
Entertainment is the key to a successful party, and JupiterBounce.com has you covered in that department as well. Want to add a touch of magic to your event? Hire a magician to dazzle your guests with mind-bending tricks and illusions. Or how about some stilt walkers who can roam around your party and interact with guests, creating a whimsical and playful atmosphere? JupiterBounce.com also offers a petting zoo, where kids (and adults!) can get up close and personal with adorable animals. It's a unique and memorable experience that will make your party truly special.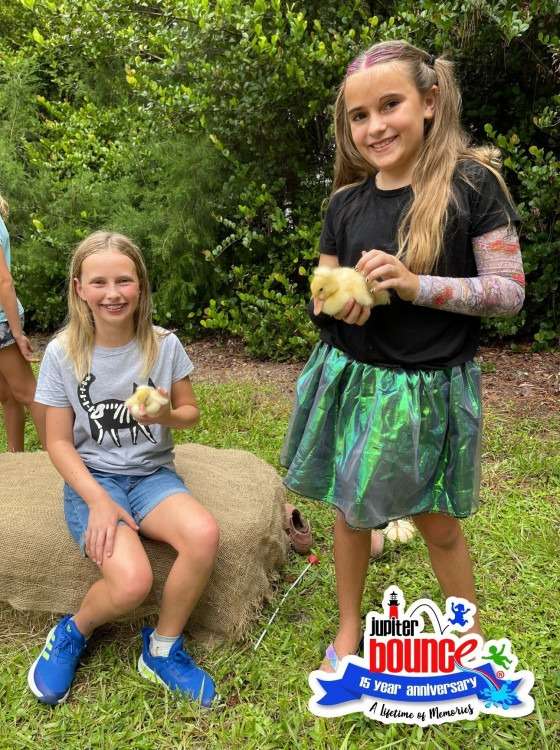 And let's not forget about the food! JupiterBounce.com offers a variety of food machines that will keep your guests happily snacking throughout the party. Craving some fresh popcorn? Rent a popcorn machine and fill the air with that irresistible aroma. Want something icy and refreshing? A snowcone machine or a Kona ice truck will do the trick. And of course, no 4th of July party is complete without some classic hotdogs or sweet cotton candy, which can be easily whipped up with JupiterBounce.com's hotdog warmer and cotton candy machine. With these food machines, you can add a delicious touch to your party and keep your guests satisfied all day long.
Booking your party rentals in advance with JupiterBounce.com not only guarantees you the best price and better availability, but it also ensures that you'll create a lifetime of memories for you and your guests. Imagine the laughter and excitement as your guests race down the water slide, tackle the obstacle course, or enjoy the magic of a magician's performance.
Don't Wait Up! Book For Your 4th of July Party & Make A Lifetime Of Memories. Make sure to follow our Instagram, so you can enjoy all the behind-the-scenes fun of the JupiterBounce.com party. 
Make Sure You Follow Our Social Media
For A Lifetime Of Memories